Do you want to brand your company?
You are at the right place.
Here are a few reasons why branding is so important as quality:
Be Different

Branding helps customers to distinguish you from the competition.

Visual Communication

High quality brand represents the values, principles and message of your company.

Your reputation

Brand encourages customers associativity and understanding of your products.

Customer Loyalty

Customers gain confidence over time and begin to love the brand.

New Products

Trust and confidence in brand helps the clients to accept your new product.

Selection of Customers

A strong brand is always the first choice of potential buyers.
The brand is defined as a name, term, symbol or design or a combination of all these elements, which identify the goods or services of one seller or group of sellers and therefore they stand out compared to other vendors.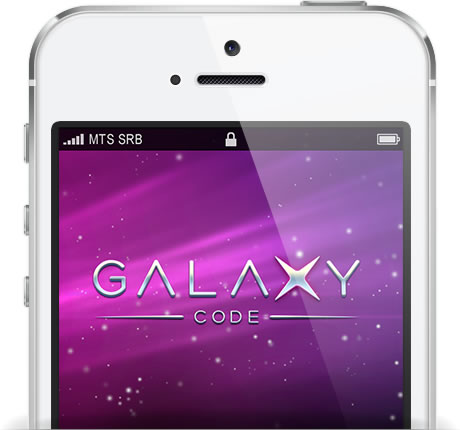 What is a good branding?
We will reveal our little secrets standing behind great success!
The time has come when the market requires a certain level of aesthetics that must be followed in order to be in the game. Even the best quality products and services cannot ensure your staying in the game if the product is not "wrapped up" in the right way. We know how to do it:
Unique, interesting and distinctive logo design that perfectly reflects your business;
Stationery design in accordance with the adopted logo that will delight your clients and associates;
Website design, i.e. interactive presentation of your business with a distinguished logo;
The visual identity complements the brand and associatively links your company with clients, adopted colours, typography, mascots, flags, slogans, etc.
With these elements your business gets a new face and identity to be remembered.
Our logo design process
1. Step: Study

We gather some information on your ideas, wishes and visions and we do a market and competition research;

2. Step: Creating

We sum up the information and ideas within our creative team and outline the first idea and fresh inspirations;

3. Step: Evaluation

We analyze solutions and summarize everything in a shortlisted proposal. We check overall comprehension of symbols and visual solution and send the top 3 proposals;

4. Step: Trimming

On the basis of your comments and final choice we elaborate on a selected solution. After finishing it, we send you the final solution with suggestions and all the material required for application.
Watch the video and learn more
A price that fits your needs
Entrepreneur or Company - we have the right offer for you
Basic
For a safe start.
€159
Standard
Let them recognise you.
€239
Premium
Shine in your full splendour!
€579
Logo
Stationery
Portfolio Website
•
Business
Only for professionals.
€999
Logo
Stationery
Portfolio Website
Visual identity
What our customers say about us?
Now if we did not convince you, maybe a few words from our customers will!
Attractive, simple and modern design of the logo is exactly what we wanted and found through an open competition, when this creative team distinguished itself from the others. This was a great recommendation to continue our cooperation in other projects. Well done!
I want to emphasize the professionalism you have shown in creating a logo for the ProOrto Company. Our cooperation is marked with your good recognition of our needs and fast realization of the project. The result is a unique image of our company and we are thankful for that.
Among the competition of more than 50 designs, we chose a logo design made by this creative team. Quality, price and professionalism singled out the conceptual design of these young experts. The logo is really good and it's been confirmed by our customers every day.
Interested?
Let's start now!
If you order now you get a 10% discount on all prices.